Jeremy Stone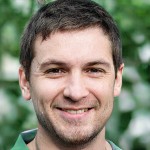 Being a shift worker I was always struggling with my eating patterns, eating on the run, and gained weight.
My cholesterol was high and my inflammatory markers were up and my Doctor was advising me to lose weight. I had been brought up following the traditional food pyramid thinking that your body needed carbs to function and that fat was the enemy.
During my adolescence and 20's I was always around 30 pounds overweight. I was so focused on "low fat" not even giving consideration to the effect glucose has on the body.
Bring on my 30's, shift-working and convenience eating and my weight skyrocketed to 250 pounds. No matter what diet I tried, I could not stick to it. I was miserable and fell back into my old eating patterns.
That's when I tried the ketogenic diet, meal prepping, then intermittent fasting. It was a journey. The key for me was always being prepared. If I didn't have meals and snacks pre-prepared, I was too tempted to grab anything when I am hungry – or should I say hangry!
It took a year, but I lost 50 pounds by following the ketogenic diet. I've tried all sorts of supplements, exogenous ketones, MCT oils, recipes and document my findings here.
Keto is a sometimes confusing (and frustrating!) diet, so I made this website as a resource to help people learn more about everything keto. Make sure to follow me on Twitter @JeremyStoneEats, Facebook and Pinterest.
Dr. Junaid Tariq
Dr. Junaid Tariq is writer, author and medical professional with a passion for teaching and writing. He uses his years of practicing medicine and conducting research to create evidence-based articles that are accessible to the general public.
You can follow him on his blog at The Med Chronicles
Dr. Usmarah Hussain
Dr. Usmarah Hussain is a medical doctor who loves to organize free blood camps for thalassemic patients, help poor people get access to free books, and write about ketosis in her free time.
Being an avid supporter of ketogenic diet she has written 2 evidence-based ebooks and some courses on how to follow a low carb high fat diet.