If there's one thing I miss the most on the ketogenic diet, it's sweets. Brownies in particular.
I had this amazing brownie recipe that was full of sugar laden chocolate, brown sugar, butter and a little flour.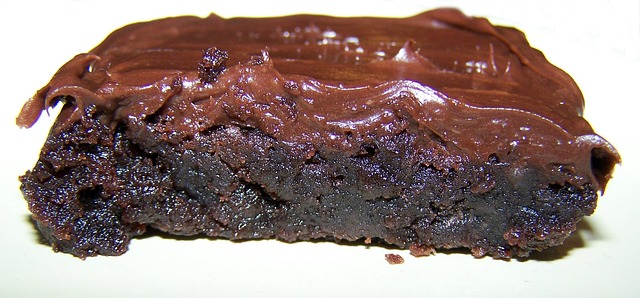 It made the yummiest, fudgiest brownies and were consumed by my family within 24 hours.
I am often asked by the non-keto members of our family (ie the kids) to make these brownies and I have to say no.
I like to think I'm fairly strong willed, but when it comes to these brownies, I simply can't resist. One piece of this brownie is your net carbs for the entire day. Bye bye ketosis.
Quick Keto Desserts
When our friends at Paleo Hacks brought out a keto desserts cookbook with a whopping 80 recipes I jumped at the chance to test these out.
Whilst some of the desserts could be whipped up in around 15 minutes, there were also some super fancy keto friendly desserts that I'll be saving for our next family gathering, if I can resist.
Before I jump in and talk about what's in the keto desserts cookbook, let me tell you that Paleo Hacks are giving away 500 copies of their Keto Sweets cookbook. All they ask is you pay a small fee to ship the book. A small price to pay, I assure you.
Being keto approved, all the desserts are low carb, gluten free and sugar free. They are also soy free and there is not a grain in sight.
Sweetened with a combination of monk fruit and erythritol for that real sugar flavor, these keto desserts will have you coming back for more.
What Recipes are in Keto Sweets?
This book is jam packed with keto friendly goodies. There are 80 keto dessert recipes in total. If you treated yourself to one dessert a week, that's around 18 months of keto desserts!
Sugar Free Low Carb Ice Cream
There are 8 decadent ice cream variations in the Keto Sweets dessert cookbook, but the possibilities don't end there.
What I love about these recipes is they are functional as well as delicious. For instance, replace the strawberries in the keto strawberry icecream with raspberries or blueberries.
Instead of the mint chocolate chip, add raspberries and white chocolate… and as for the keto avocado icecream… I'll be honest with you, I haven't been brave enough to make that one yet! But I'll be sure to update this post when I do.
Keto Cakes Recipes
Finding a low carb cake mix at a decent price was one of my biggest hurdles when looking to make a low carb cake. Plus I prefer to bake from scratch.
In Keto Sweets, you'll find 8 different keto friendly cake recipes – butter pecan is the first up for me! Followed by the mini chocolate lava cakes. Or maybe carrot cake – oh the choices!
What fond memories I have of my grandmothers super moist hummingbird cake with carrot and crushed pineapple smothered in cream cheese icing. One day I will work out a keto variation for that!
Low Carb Cheesecake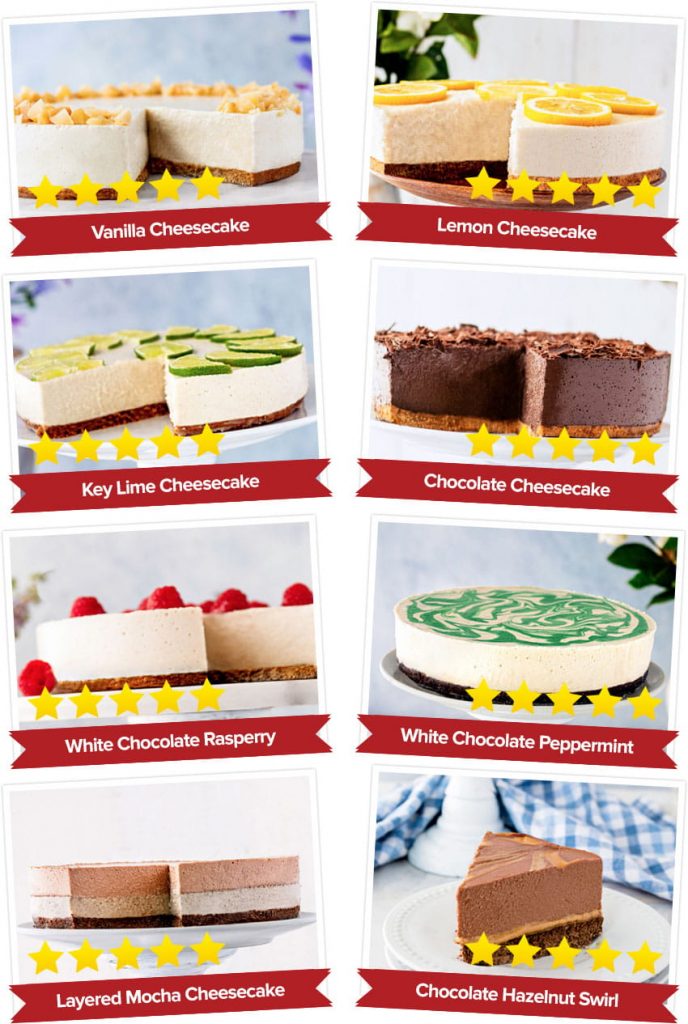 If you're after low carb no bake cheesecake recipe, there's not just one – there's ten!
The white chocolate peppermint low carb cheesecake is top of my list for desserts for Christmas 2020. I assure you there'll be a test run (or two!) and I'll post pictures as soon as I'm done!
Keto Brownies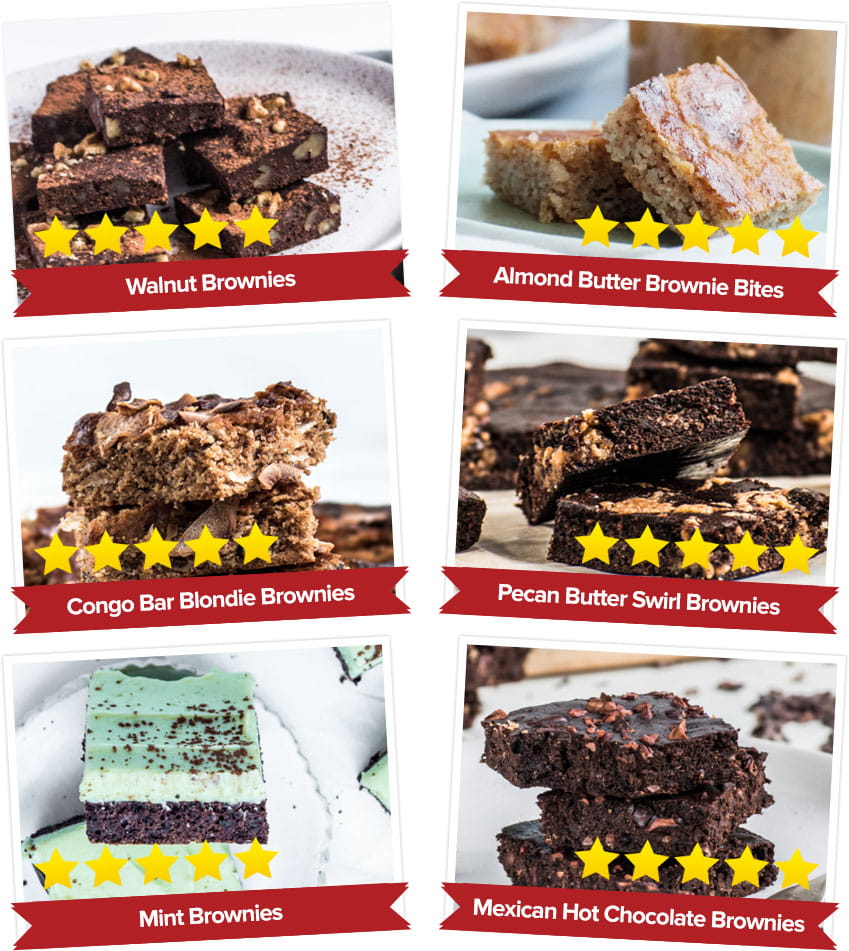 Can I possibly make a keto brownie that would live up to my pre keto brownies? With these delicious keto brownie recipes, the odds are pretty good.
I'm a little torn at the moment between the mint brownies and the congo bar blondies, but I'm thinking the pecan butter swirl keto brownies might just be the closest to the original chocolate brownies I used to make, with that buttery, fudge like center.
Low Carb Biscuits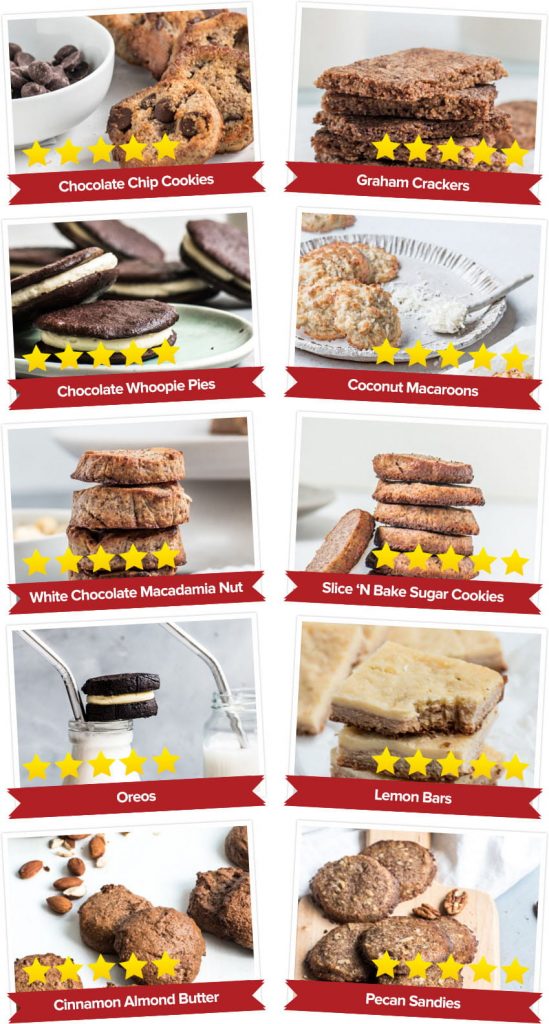 Whilst keto cookies are available to buy (like the new release keto cookies from perfect keto) it's nice to bake your own and enjoy as your next keto snack.
Keto Oreo Cookies
I really like the take on a keto friendly oreo cookie, particularly as oreo's are one of my son's favorite biscuits and I'd like to find a healthier alternative for him. I made this recipe first out of the book – here is how they turned out:
I stored them in the fridge and the next day they were even better. They were also a hit with the in-laws who do not follow a keto diet and didn't know they were eating a keto oreo cookie.
I'm also making my way through some keto almond cookies I made earlier in the week, so I'm still trying to decide if my next batch will be whoopie pies or the pecan sandies! Either way, pictures and a review will follow.
Low Carb Candy
This amazing low carb candy might just be my favorite section of Keto Sweets.
I'm a sucker for bounty chocolate and the chocolate coconut mound bars are a delicious keto friendly replacement.
The easy chocolate truffles also look a little cake like in the center, so I'm curious to see if they might be a delicious replacement for my non keto friendly brownies?
I'll update this post as soon as I've made those, and add another post with images of how they turned out.
As well as those choc chip cookie dough bites… and almond butter cups!
Keto Popsicles
With Summer heading our way in the Northern Hemisphere now is a great time to start making keto popsicles. Keep them in the freezer for those warm Summer days!
Sweetened with a blend of monk fruit and erythritol, there's no blood sugar spikes happening after one of these keto popsicles, the lemonade ice pops being my favorite choice on a hot Summer afternoon.
Keto Custard & Keto Creme Brulee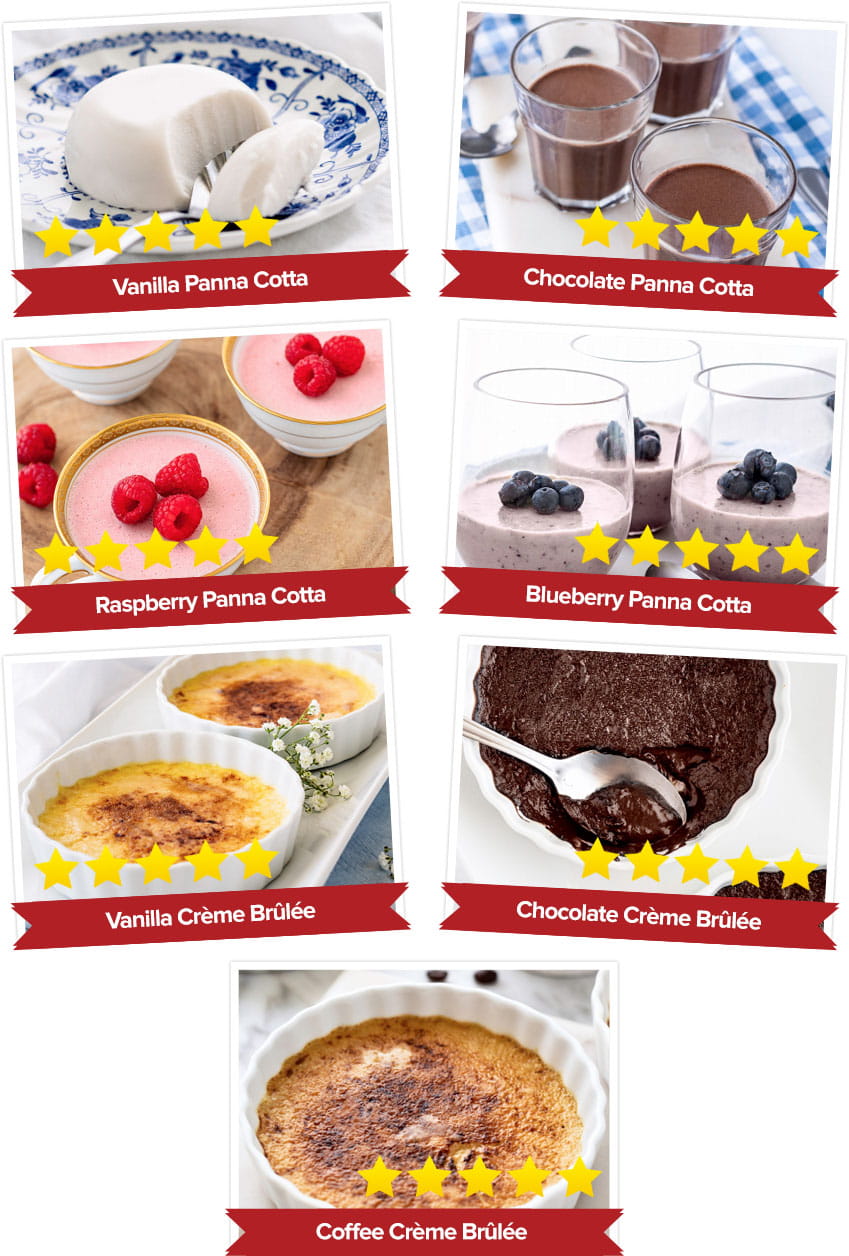 If you thought custard and creme brulee where too high in sugar for the keto diet, take a look at these restaurant quality recipes!
Creme brulee is another favorite dessert of mine and I've always gravitated to vanilla flavored creme brulee. The coffee creme brulee has certainly grabbed my attention here.
Low Carb Pie Recipe
Personally, I'm much more of a brownie and keto candy lover than dessert pies, but the chocolate mousse pie is appealing to me right now!
Maybe because I'm sifting my way through 80 keto desserts, thinking how can I possibly try out all these without blowing my keto diet!
Good thing I can share them with my immediate family and get their opinions. I'm also curious to adapt the keto pie crust to make a savory keto pie. As per usual, I will post on this website when I've tried that and let you all know how it went!
Are You Ready to Grab Your Free Copy of Keto Sweets Yet?
FREE Bonus Keto Meal Plans, Shopping List & Keto Beginners Guide