Feeling thirsty for ketones? Want to remain hydrated and induce ketosis at the same time? Ketone supplement drinks might be the answer for you.
Ketone supplement drinks have been gaining popularity in recent years. More people are turning to these drinks because of their thirst-quenching and performance-boosting abilities.
What exactly are ketone supplement drinks? And why are they becoming more popular? Let's find out!
What is a Ketone Supplement Drink?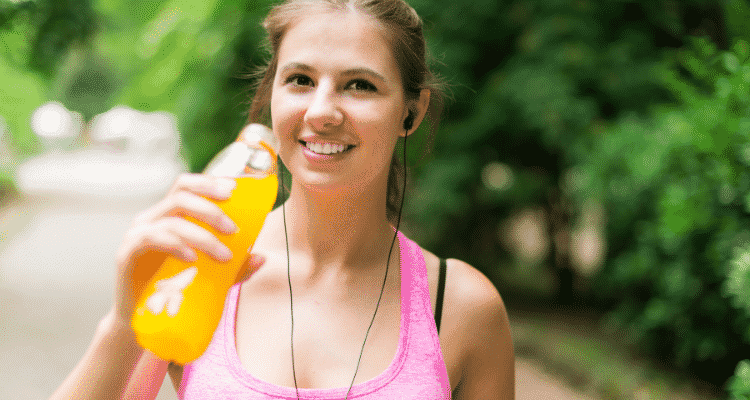 A ketone supplement drink is a beverage that's a mix of a liquid and a ketone supplement which provides your body with exogenous ketones.
Giving your body exogenous ketones helps your body use these products as a source of fuel.
You do not necessarily have to be in a state of ketosis to reap the benefits of these drinks.
In fact, some people who are not living a keto lifestyle use ketone drinks to increase stamina and boost energy.
How can you make your very own ketone supplement drink? Does consuming a ketone drink cause side effects? Are these ketone drinks legal? This article answers all your ketone drink questions.
Ketone Drinks and a Ketogenic Diet
The first ketone supplement drink was created for the U.S. Army to boost the performance of soldiers.
Researchers like Dr. Kieran Clarke from Oxford and Dr. Richard Veech from the National Institute of Health/Defense Advanced Research Projects Agency (DARPA) were asked to produce a substance that would be tailored to boost the performance of soldiers on the battleground.
Since then this formula has been used in many industries including fitness and sports.
Ketone supplement drinks increase the levels of compounds that are higher in people following a ketogenic diet (a low-carb, high-fat diet.)
Made from exogenous ketones, ketone supplement drinks can provide the same benefits that endogenous ketones offer your body: increased cognition, performance boosting, fat burning, long-lasting energy, enhanced mental focus, and accelerated weight loss.
Adopting a ketogenic diet helps train your body to burn fats – not carbohydrates – for fuel.
Unfortunately, maintaining a ketogenic diet is not a quick fix. The body takes time to adapt to the process.
This is where ketone supplement drinks can help by offering fast ketosis.
To be clear, these drinks can never be a replacement for the keto diet, however, are effective when used in conjunction with a ketogenic diet and lifestyle.
As long as you are taking ketone supplements, your body will burn ketones for energy. However, as soon as the levels of exogenous ketones in your blood drops, the "fat burning magic" will disappear.
Ketone supplement drinks are perfect to bring someone back into the state of ketosis.
If a person has been following a keto diet and has exceeded their carb intake, these drinks can help. However, they should not be used as the sole method of achieving and maintaining ketosis.
How Do You Make a Ketone Drink?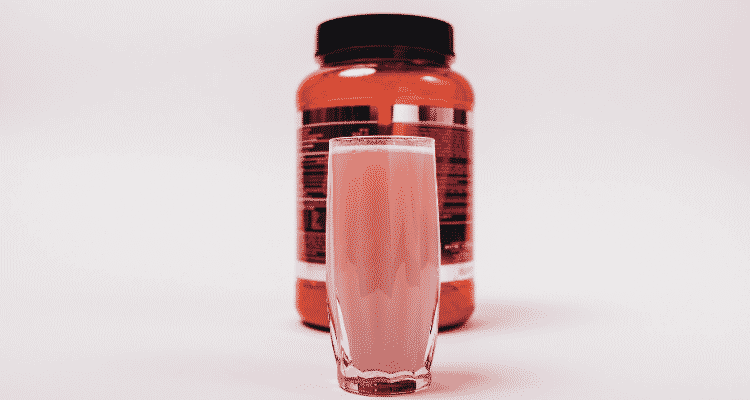 Drinking ketones is indeed a great way to get into ketosis at a much faster speed.
Not very long ago, people were actually scared of drinking ketones since nobody had information about what they were. Moreover, it was difficult to find a trust-worthy source for these supplements.
However, over the last few years, the ketone supplement market has exploded. This has provided people with a lot of safe options from which to choose.
It is important to know that drinking a ketone drink is not like drinking sugar filled sports supplements.
Ketone drinks are blends of ketone salts (sodium, magnesium, calcium and occasionally potassium) usually sweetened with stevia or monk fruit.
Some ketone drinks also have added MCT oil, for increased cognitive benefits and extra ketone production via the liver.​
An example of this is Real Ketones Prime D+ below.
To make a ketone supplement drink, you need:
A blender bottle filled with cold water
Two scoops of MCT oil (any company of your choice)
One scoop of exogenous ketone supplements (any company of your choice)
Water is amazing. Whether you are using sparkling or tap water, this wonderful ingredient is free of carbs.
At the same time, it is a great thirst quencher and helps maintain your hydration levels. Be sure to use plenty of it.
Add all the ingredients to the blender, and mix them well. This will give you a military-grade ketone drink.
Consuming this drink every morning can help improve your productivity as well as your physical performance.
If you are a diabetic, or have any other health conditions, remember to consult with your Doctor before taking any keto supplements or keto drinks.
Ketone supplement drinks have the potential to alter insulin levels which may create issues for diabetics.
More Articles About Keto Supplements
Ketone Drinks Side Effects
Initially, using ketone drinks may cause mild GI upset and bloating, but things will become normal as your body gets used to it.
If you have never had a ketone supplement drink before, try mixing up a half strength serve to start. If you have no side effects, build up to a full serve over a few days.
As most of the ketone supplement drinks contain high amounts of salts, it is advised to limit salt intake while drinking exogenous ketones.
I work out at night. Will ketone drink prevent me from falling asleep?
There are some keto supplement drinks that contain caffeine.
If you are drinking supplements that do not contain caffeine, you may experience improved quality of sleep. Check out our article about if you can take keto supplements before bed.
Do keto supplement drinks have artificial flavors or sweeteners?
It depends. There are some products which are orange-flavored; others are artificially-sweetened.
Always look at the ingredients before buying any ketone supplement.
What is the Shelf Life of Keto Drinks?
Most keto supplement drinks have a shelf life of two to three years.
Do ketone drinks contain any banned substances?
To our knowledge, most ketone supplement drinks do not contain any banned ingredients.
However, it is always best to check with the governing authority of the region before using these supplements.
When is the best time to take ketone supplement drinks?
It is always best to drink it approximately 15-30 minutes before engaging in any activity.
Most companies recommend taking supplements twice daily for increased results.
Where to Buy Exogenous Ketones
Exogenous ketone supplements, or ketone drinks, are available direct from product manufacturers such as Perfect Keto and Real Ketones. Some exogenous ketones are also available on Amazon.
Take a look at our top 3 recommendations below.
If you haven't tried exogenous ketones before, start with the $10 sample pack from Real Ketones – you'll get to try 6 different flavors.
Best Exogenous Ketones for 2020
Perfect Keto Base
Perfect Keto products are sweetened with monk fruit which gives them less of an aftertaste. The chocolate is incredibly popular, as is the peaches and cream. We've also tried the salted caramel – it is very sweet! If you have a sweet tooth, you'll likely enjoy the Perfect Keto Exogenous Ketones.
Real Ketones
We are really impressed with Real Ketones supplement drinks and we think you will be too. A great starter is this sample pack. For under $10, you get to try 6 different flavors of ketone drinks, which is such as bargain! Once you've tried the flavors and worked out which ones you like the best, you can order a larger tub.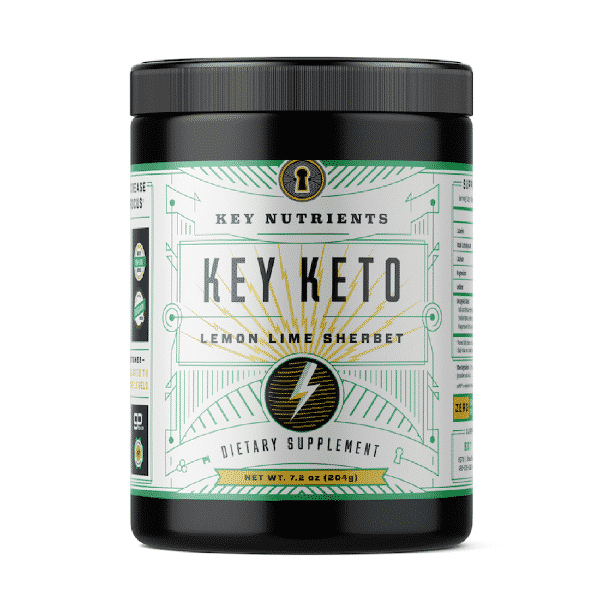 Key Nutrients Key Keto
Key Nutrients Key Keto is available in Lemon Lime Sherbert or Strawberry Lemonade. A really cost effective product, made in the USA and free from caffeine, that for exogenous ketones, actually tastes good. This is one of our favorite exogenous ketones and well worth a try. Key Keto has been described as being just as good as Pruvit (but at a fraction of the cost). We have to agree.